North Central Apprentice Contest
Congratulations to all the Apprentices who competed in the 2018 BAC/IMI North Central Region Apprentice Contest for the Trades of Brick, Tile, and Plaster. The event was held here at the DCTC on Saturday June 23, 2018. 52 apprentices from the 14 states region showcased their skills in an event that will send 16 of the region's top apprentices to the National Training Center in Bowie, MD to compete in their respective crafts at the National Contest in October.
Among the ADC1 local winners going to Bowie are:
1st Place Tile – Kurt Moeller
2nd Place Tile – Anthony Melicharek
1st Place Plaster – Freddy Martinez
1st Place Brick – David Hansen
4th Place Brick – Corey Bennett
Runner Up Brick – Dariusz Kurek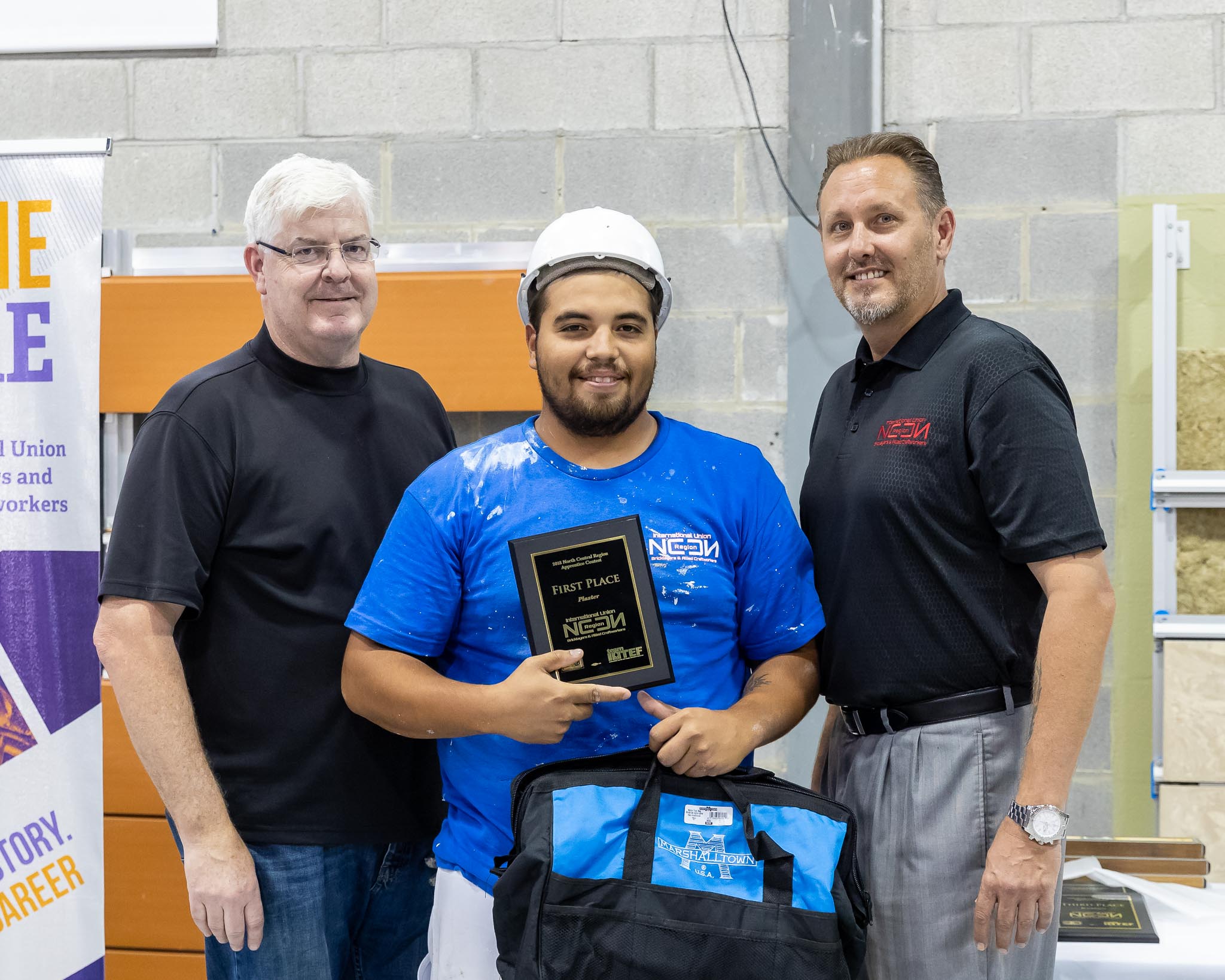 Freddy Martinez - 1st Place Plaster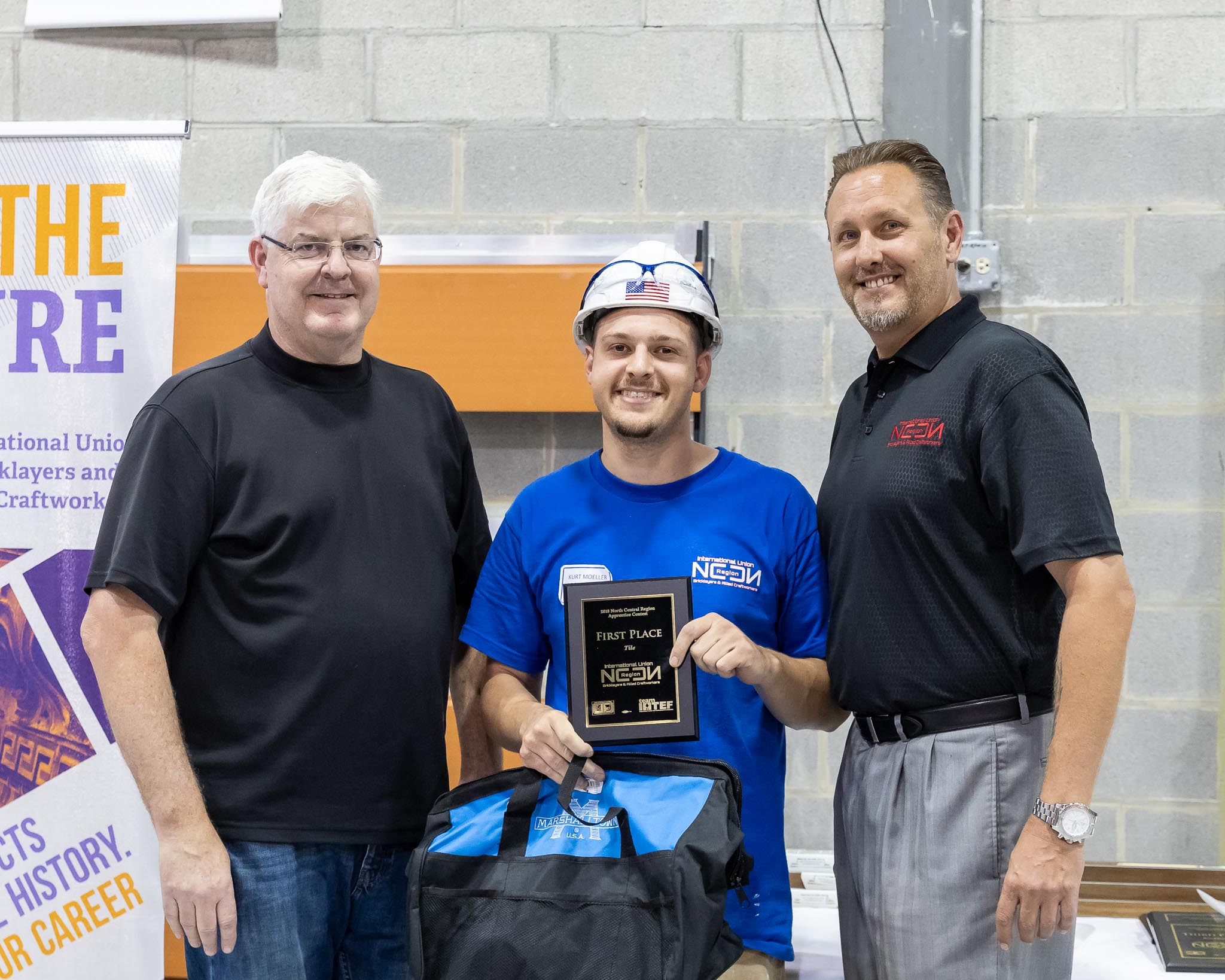 Kurt Moeller - 1st Place Tile
Anthony Melicharek - 2nd Place Tile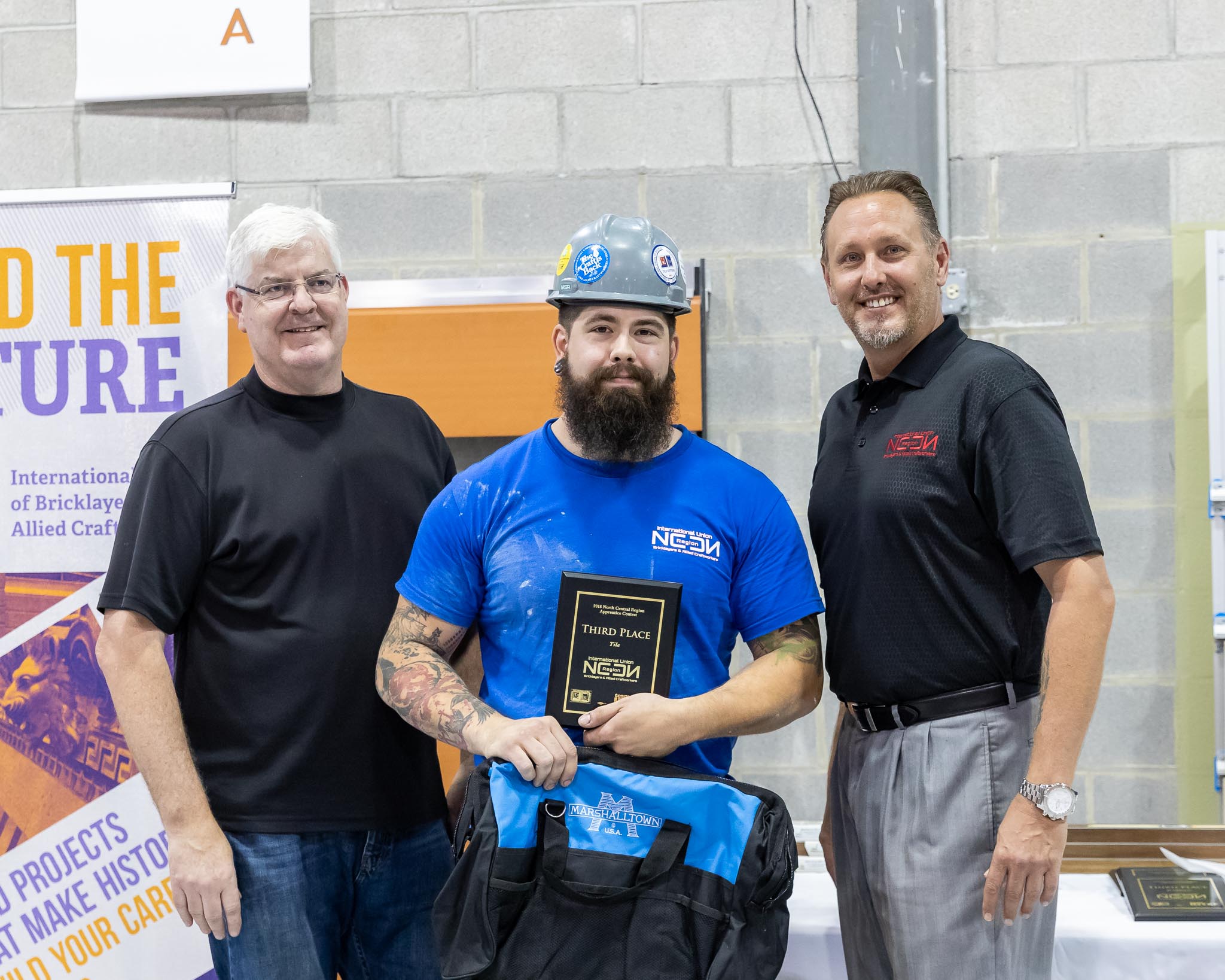 Jesse Stonehouse, L1 MN/ND - 3rd Place Tile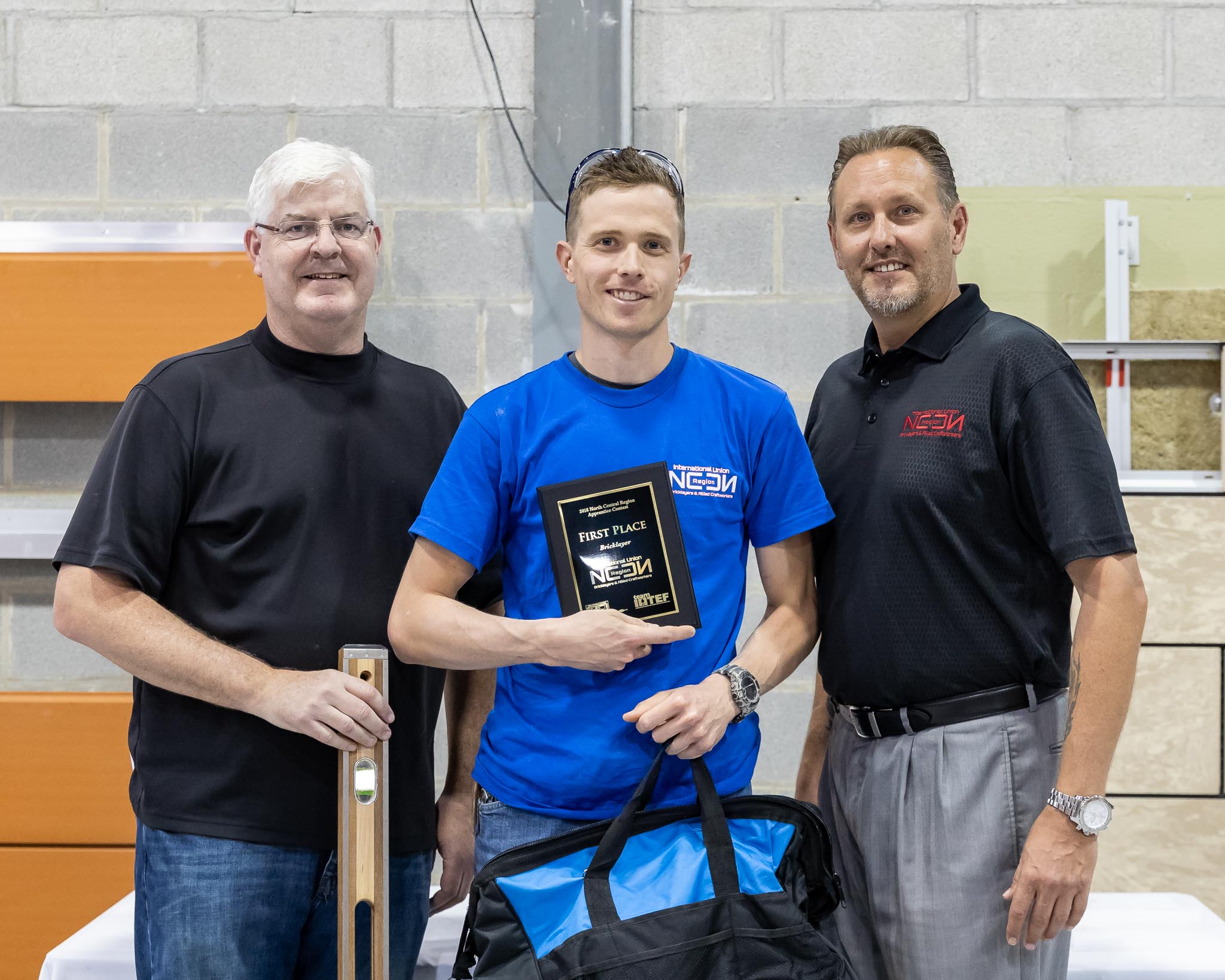 David Hansen, 1st Place Brick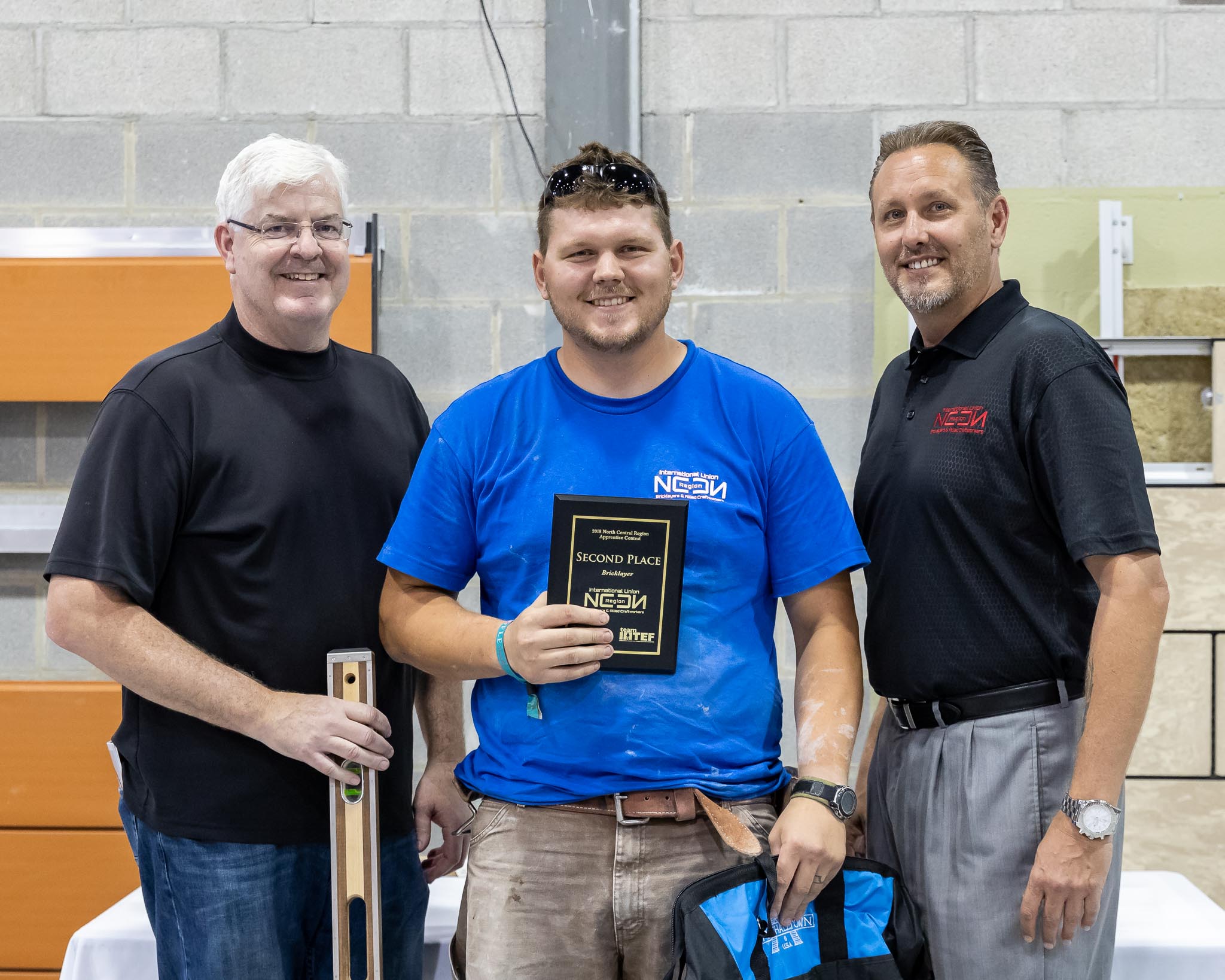 James Fox, WI ADC - 2nd Place Brick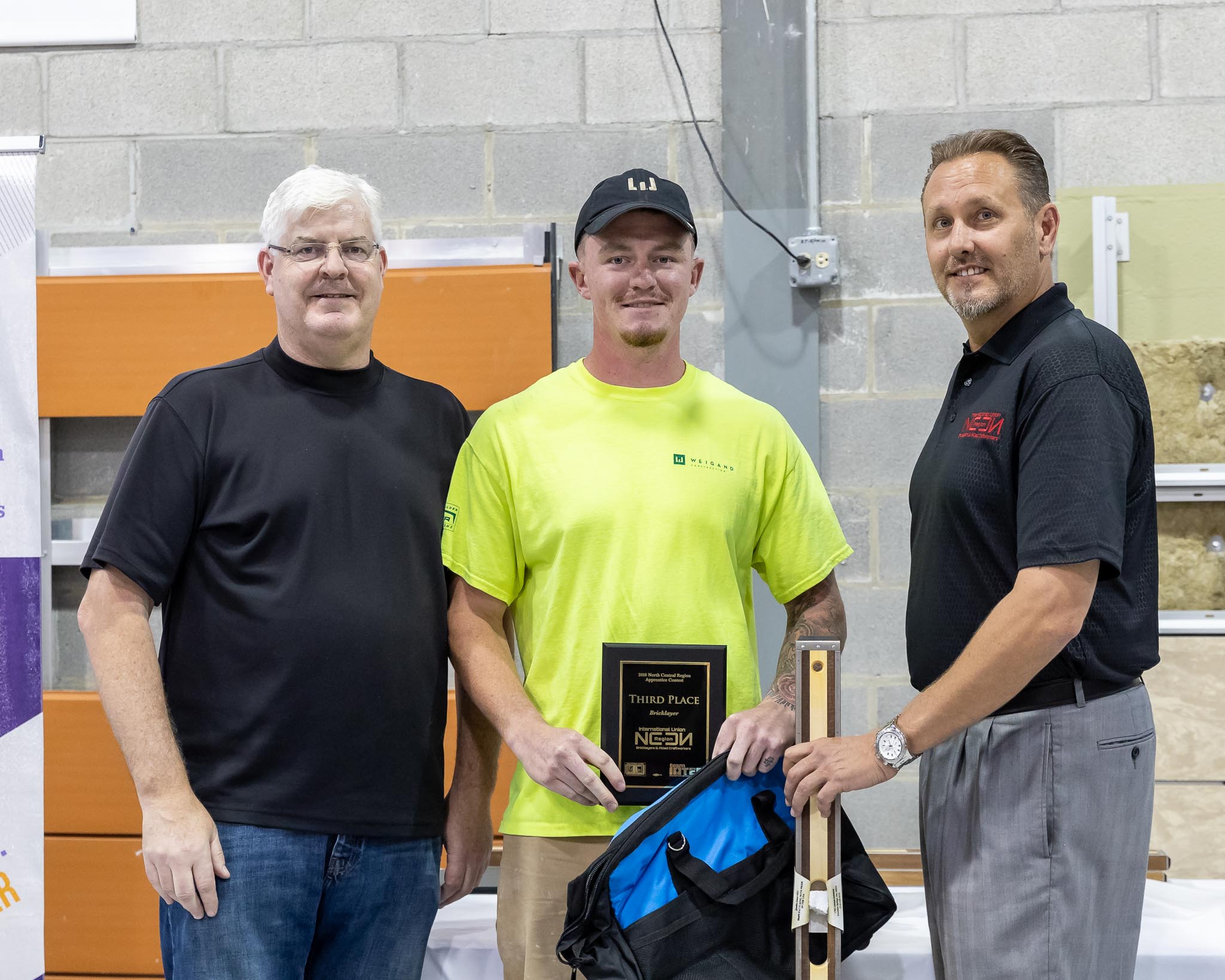 Tyler Hack, L4 IN/KY - 3rd Place Brick
Special thanks to Tim Driscoll, Secretary Treasurer of the International Union and Keith Hocevar, Regional Director of North Central Region.